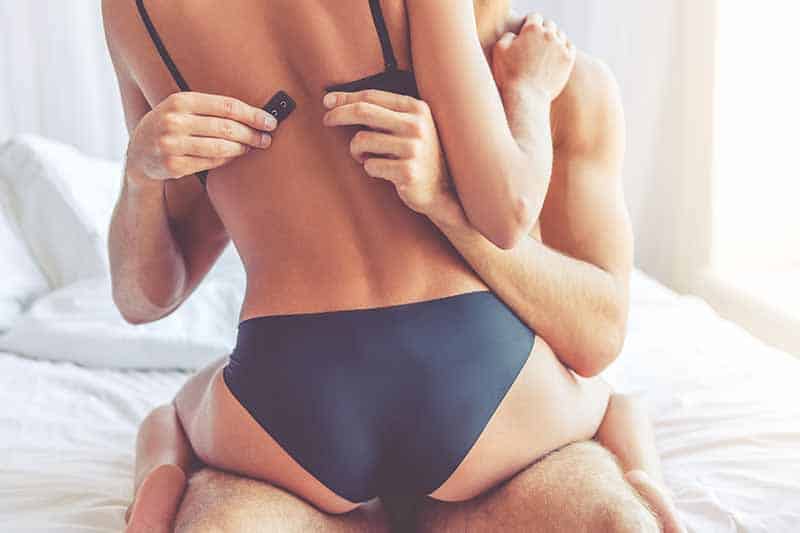 How to Lose Your Virginity… And Seal the Deal With the Next Woman You Meet
Discover Our Ultimate Guide to Getting Physical With a Woman Fast…
Losing your virginity is a big deal, especially in Western society.
As a man, there's a lot of pressure to get rid of your "V-Card" by the time you hit 18… and if you don't, it can feel pretty stressful.
However, adult male virgins are a lot more common than most men realize — so that's what I want to talk to you about today…
Hi, I'm Glenn Pearce–and as part of my ongoing series, Ask Glenn, I'm answering all of your most difficult, burning questions that keep you up at night.
And today, I'm answering this one:
"How can I lose my virginity as an adult without things getting 'awkward'?"
[embedded content]
Catch The Full Video Transcript Below…
Our next question is from Antun, and Antun asks,
Hey Glenn, I'm a 23-year-old virgin, unfortunately. I've been approaching girls for 9 months and have gotten rid of all of my approach anxiety.

I can talk to pretty much any girl now, but I still can't get sex. Although I can get #'s and plenty of dates, I never get past the second date.

What do you think? Is it possible to become great with women from being a hopeless virgin? And do you have any advice to speed up the results in a much shorter time?

I feel really depressed about it. Please do your best. Love your advice man."
Can You Become Great With Women (Even if You're A Virgin)?
Antun, I'm gonna do my best, and I've got news for you.
"Is it possible", you said, "to become great with women from being a 'hopeless' virgin?"
My answer to you is simple: "Yes."
I was a virgin at one time and I've gotten great with women…
If I was a virgin at one time and I got great with women, then you can too. Trust me.
BRAND-NEW: This "Raging Bull Secret" That Helps You Last Longer In Bed Is Almost Sold Out (Click Here to Get It!)
In fact, every guy I know who's great with women was a virgin at one time. So yes, you can get great with women. Plus, you're still young.
So right now, you're not getting past the second date, but you are getting phone numbers. This means that you are in a unique position.
You can approach women without experiencing any approach anxiety.
That is huge.

How To Overcome the #1 Fear of Every Adult Male Virgin…
Most men never get past their fear of approaching women, so I want to congratulate you on getting past your fears.
Like I said, you have the ability to approach women — you have the ability to get dates and get phone numbers.
You're in a position where you're already far past the rest of the guys that I come in contact with, OK?
You are going out on dates and that's an awesome thing.
Being a virgin, however, you're probably very scared to sexually escalate.
There are probably a lot of deep-rooted issues swirling around your head about performance, and this may be coming out in your dates.
My advice to you would be, if you're not going out on the second date and you know you're not going out on second dates or third dates…
Then you should be trying to have sex on the first date, point blank.

Want To Lose Your Virginity on Your Next Date? Here's How It's Done…
Sooner or later, you're gonna have to lose your virginity. You're gonna have to break the ice, and you're gonna have to just go for gold.
So every date you're on, from now on, just be very sexually aggressive and try to get her in the bedroom as fast as possible. End of story.
After about two hours of conversation, if things are seeming good, you can say:
"Come on, let's get out of here." And just take her home.
That's the key–you need some experience under your belt.
Because if you're going on dates and getting #'s, then there must be something about you that women find attractive.
THE LATEST: 3 Rough Sex Moves She'll BEG You for More Of (Even If She's A "Good Girl")…
I would say you have that going for you, so you really should be trying to take these women home.
And once you do get lucky for that first time?
I'd bet you're gonna be like an unstoppable f***ing machine, man.
But you don't have to take my word for it–just listen to the story of one of our past community members…
How I Helped a New Community Member Lose His V-Card…
When "Frank" came to me, begging me to help him get laid… I honestly wasn't sure where to start.
Any time a woman would get close to him, he froze up… and if he managed a "hi" or "hello"… the conversation basically ended there.
So I tried everything:
Gave him some good conversation openers…
Offered him a confidence-boosting "mantra"…
I even hired hot models for him to "practice" on…
None of it helped. Without fail, we'd go out together… and the instant he saw an attractive woman, it was clammy hands, sweaty forehead, and "I think I have to go to the bathroom…" All over again.
That's when a little light bulb went off in my head…
Maybe, the reason Frank's nerves were getting in the way had nothing to do with talking to women… maybe, he was getting so nervous because he couldn't tell when a woman was interested in him!
To test my theory, I showed Frank this "secret" list of subtle body language clues that reveal when a woman is into you…
…(because when you know these clues, you can spot an "interested" woman before you ever say one word to her…it's great for shy or nervous guys)…
Bingo. He got laid 8 days later. And he didn't even need my help to do it!
Why didn't I think to show this to him sooner? I dunno. Anyway, here's the list if you want to check it out for yourself:
Get Our "Secret" List of Subtle Signs She Wants You (& Take Her Home TONIGHT)…