The Only Expert Advice You Need on How to Be a Good Kisser…
Click here to Discover 3 Shocking Under-The-Radar Touches That Turn Hot Girls On & Get Them to Kiss YOU First…
Let's face it:
Guys who are "good kissers" get more girls.
Especially because girls tend to like kissing a lot, if you can impress her with your lips–then chances are she'll be way more willing to spend more time with you.
But what exactly does it mean to be a "good" kisser?
Sure, maybe you've kissed quite a few women in your life… but does that make you an expert?
In my experience, not necessarily–but that doesn't mean you can't be.
I'm about to show you a fast and easy way to become a much better kisser. And it really works, I promise you.
TRENDING: If A Hot Girl Does This With Her Body It Means She Wants You to Kiss Her (Most Older Guys Totally Miss This!)
I'll admit that it's kinda controversial though, so don't say I didn't warn you.
But before I explain the best way to practice kissing to be the greatest, I want to introduce myself…
Hi, I'm Glenn Pearce–and as part of my ongoing series, Ask Glenn, I'm answering all of your most difficult, burning questions that keep you up at night.
And today, I'm answering this one:
"What's the easiest way to become a great kisser?"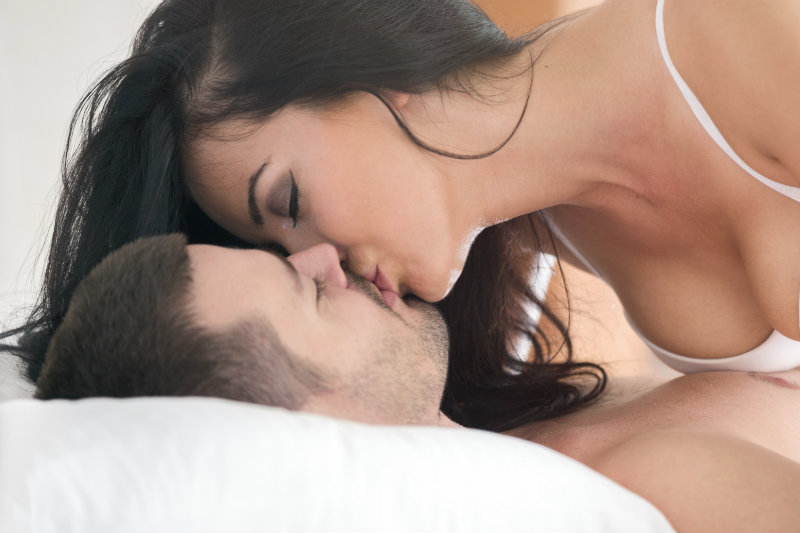 In this video, I'll show you my personal secret to becoming the best at kissing, PLUS:
How kissing a woman can tell you everything about what she likes in bed…
Why THIS crazy way to practice is perfect for beginners (or guys looking to become the best)…
An inside look at my personal experience becoming a "good" kisser…
The absolute best technique and how it gives women exactly what they want (so they crave more)…
A step-by-step method to kiss her so she wants sex right away…

5 Steps to Go From Kissing to Full-On Sex (< 30 Minutes)…
When it comes to making moves on a woman… most guys make one of two major mistakes:
1) They wait too long to make the first move (which causes her to "friend zone" you)… OR:
2) They move too far, too fast (which can cause her to label you as "creepy").
As we know, both of these mistakes are instant mood killers… but I'll tell you something few men will:
These mistakes can be easily avoided.
Enter–this 5-Step Escalation Ladder, developed by my mentor & fellow expert, Magic Leone.
It shows you everything you need to get physical with a woman, fast… like how to spot the exact time you should make a move (and which move you should make)… how to never come off as too "aggressive"… plus:
Some "fast sex" moves to get her home with you right away (if that's your thing, haha).
Anyway, Magic filmed this video of him demonstrating the system on a hot model (hell yeah)… so if you wanna know how it's done, just check this out:
Discover Magic's 5-Step Escalation Ladder to Go From Kissing to Full-On Sex in < 30 Minutes…
[Note: This post was updated by Gotham Club on November 11, 2020.]