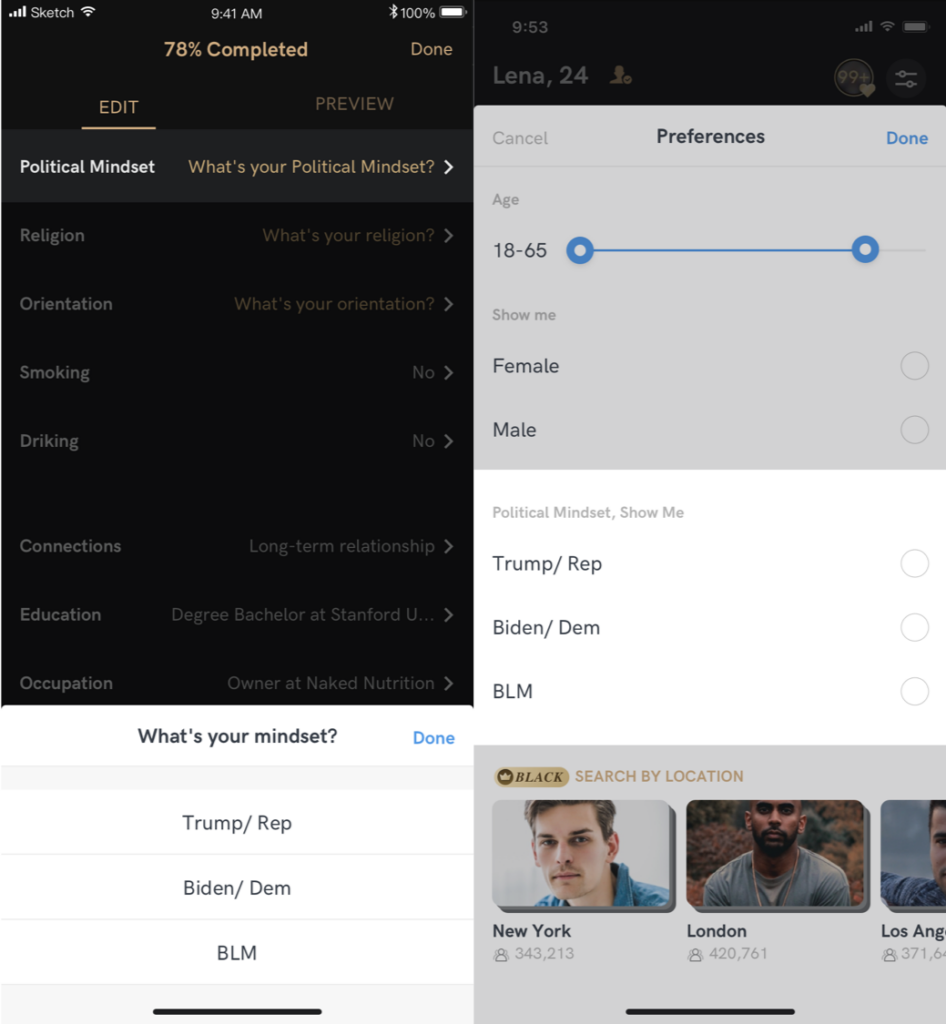 Matched among Trump supporters or the BLM movement
Luxy members search actively for singles who also support president Trump, the BLM movement or Joe Biden. Luxy detected already more than 2,900 profiles with political messages.
Singles can soon filter for singles with a preferred political mindset
As first dating app, Luxy will add a filter to give their members the opportunity to match among people with desired political opinions. Luxy is the only dating app, that does not delete political messages as long as the support is expressed tasteful and not discriminating. The political mindsets are diverse as its people range from Republicans over Democrats to the BLM movement. While political discussions should not become the focus for dating apps, Luxy gives its users the chance to find compatibility much faster if the political ideology is an important criteria.